Beautiful and Free PowerPoint Pricing Tables.
We couldn't find a PowerPoint pricing table template out there that fit our needs, so we made our own and decided to share it with you, absolutely free! There are No required email opt-ins, no mandatory tweets, no strings attached!
But first, let me tell you a bit about the new Pricing Table PowerPoint pack…
It's Easy to Edit
Every table, price, feature is completely editable. Change any of the PPT pricing tables to fit your products or comparisons.
---
It Has a Boat-Load of Slides
This isn't just a single slide, we tried to create even possible variation so you can quickly drop it into your presentation and go. I woulnd't want to count them, but if I did, I'd tell you there are 451 Slides in total.
---
It's Totally Free
We already said that, but figured it was worth mentioning again.
Everyone love free stuff. Even if it's just PowerPoint Pricing Tables, you still might as well download it. Why are you still reading this?
---
We've made 5 Color Schemes for the PowerPoint Pricing Tables, so you can quickly apply to your brand's presentation. Including Blue, Green, Yellow, Purple and Red Pricing Tables. With these 5 Colors you end up with about 450 slide variations to pick from. I'm sure one will fit into your next PowerPoint slide deck.
---
---
---
---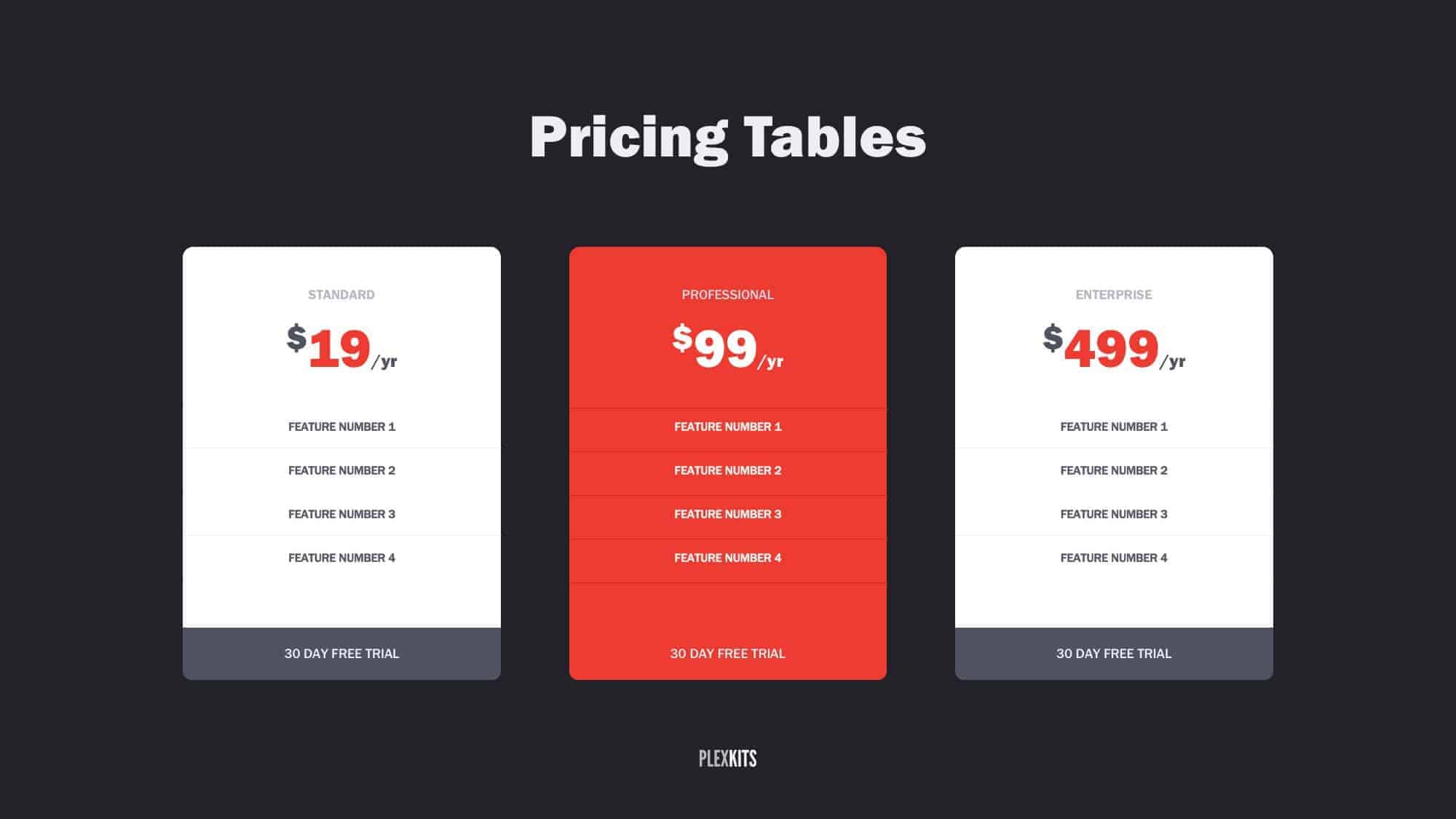 ---
Here are just some of the slides that are included!
---