Amazing Templates to Make you a Marketing Powerhouse
Streamline Your Workflow with Our Premium Marketing Templates for Excel, Sheets, PowerPoint and more
Even though our templates look like nothing you have ever seen before, they are still designed for the programs you already use. Our marketing templates are 100% created and made to be used in Microsoft Office. No extra plugins required.
Our products are designed to allow you to focus on what matters. Stop wasting time trying to figure out a way to track and measure your progress. Achieve better results than ever before, with far less work.
Nobody creates templates & dashboards like PLEXKITS. Our templates will make you look good. Whether it is an internal presentation or a pitch to a customer, with us on your side, you'll be ready to impress.
Our Most Popular Templates
The Ultimate Conference Planning Checklist
Are you planning a conference? Our Conference Planning Excel Checklist will save you hours preparing and let you focus on what really matters. The conference.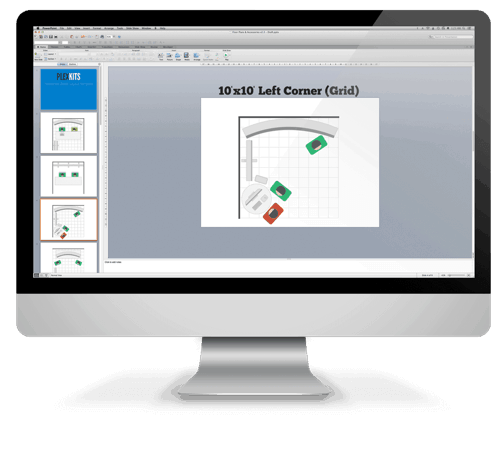 Trade Show Booth Layout Template
We have designed the Tradeshow Booth Layout Template to allow for rapid development of mockups right from within software that you are already comfortable with, Microsoft PowerPoint.
The Ultimate Tradeshow Checklist & Dashboard
Are you attending trade shows this year? All you need to make your next tradeshow better than ever before is this Excel Checklist.